My Methodology
Using my 20 years of teaching experiences I have sought to develop a coaching methodology that can be adopted by coaches around the world. The Essential Skills Coaching Methodology is centered around helping coaches to develop and synchronize the Essential Skills required for players of all levels to play their best tennis now and reach their full potential in the future. 
The Essential Skills: Attitude – Information – Decision – Action – Evaluation
My coaching principles are based around maximising player involvement while developing immediately achievable and practical skills within the context of a player's overall game. Whereas many coaches specialize in developing specific shots within closed basket feeding situations, my methods are designed to create tennis players who can play the right shot at the right time in matchplay situations away from the coaching court. 
Bridging The Gap Between The Coaching Court And Competition requires teaching the game in conjunction with the open-skill nature of the sport, where movements, intentions, and decisions have to be continually adapted within an unpredictable environment. 
Attitude: Having the appropriate short and long term attitude towards specific situations and the sport.
Information Gathering: Absorbing relevant information in the present and retaining it from the past in order to allow you to make appropriate decisions.
Decision Making: Making instantaneous and planned decisions appropriate for each shot and situation.
Action: Successfully executing the desired technique and movement.
Evaluation: Accurately reviewing your execution of these skills both during and after the activity.
LATEST NEWS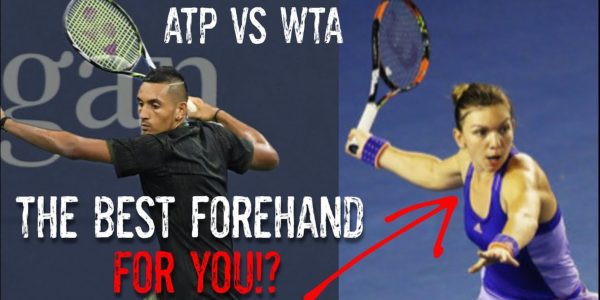 February 21, 2021
This video will help you to understand why men, women, and children gravitate to specific…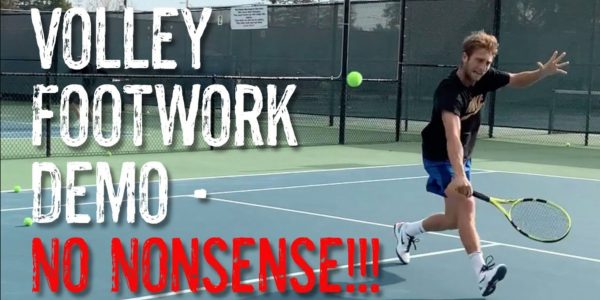 February 21, 2021
Simple (although not easy) footwork patterns to help you make the necessary adjustments and time…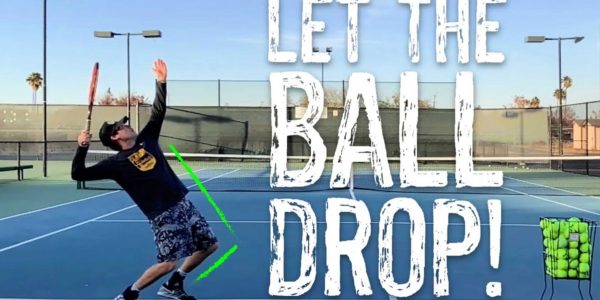 February 21, 2021
I hope this helps you to understand how to hit a topspin/kick serve. Letting the…
TESTIMONIALS

It's rare that you come across a standout coach like Tom. He stands out above the rest with his tennis acumen coupled with his exceptional communication skills. I had the pleasure of working with Tom for two months to improve my forehand and serve It was through this experience that I got to see Tom in his area of expertise – identifying the key technical flaws and formulating innovative yet the most practical solution to improve your strokes.
Beyond his ability to provide you with exceptional coaching, Tom was always available to chat and was extremely friendly and generous with his time.
Tom has earned my highest respect during our time working together and I'm absolutely certain that he will earn yours as well.

I coach a boys tennis team in Charlotte, NC and we have been using TPA Tennis video analysis services to help in the development of our high performance kids. Tom has been a tremendous value in providing detailed analysis of our matches. We find his analysis to be very professional and insightful and a good complement to our on-court live instruction and coaching. Tom has a great understanding of the learning process and how to efficiently and effectively help players.

I've been hitting for about 10 years just for fun and decided to make an honest attempt at getting better. I came across Tom's videos on YouTube and found the general videos he made really helpful but it wasn't until I contacted him and took his online coaching where he would help me specifically and mate…. he knows his sh*t!
In 6 weeks I'm easily a better player with much more tools and really looking forward to working with Tom over the next 6 months to a year to see what we can cook up together.

Sometimes as coaches we can get caught up in only addressing stroke production. Tom not only looks at the big picture, his teaching philosophy outlines how one thing influences another. It's like a jigsaw puzzle where all the pieces fit perfectly. It makes it easy for the coach, and easy for the student to understand how to become better. I would strongly suggest that anyone that wants to improve as a coach contact Tom Allsopp.

Tom is truly a professional tennis coach. 'Professional' implies dedication, efficiency, creativity, and a genuine relationship with their profession. Tom is not a replacement 'ball feeding machine with a voice'. He is an accomplished student of the game, continually investigating methods of how to help others learn, ever more quickly to become a genuine game playing tennis player. Tom cares about his players and the game. He is the real deal and the best value coach in town.

Tom and I started discussing tennis coaching methods about 3 years ago. He understands the skills that are required to play this game and how to effectively teach them. It's a refreshing change from basket feeding and generic technical jargon. I would really encourage any parent, player or coach to contact Tom to see how he can help you. You will definitely learn many things that are not easily available or often discussed. I will continue to reach out to Tom as I improve my coaching and the coaching of others around me.